Pimples Treatment in Thane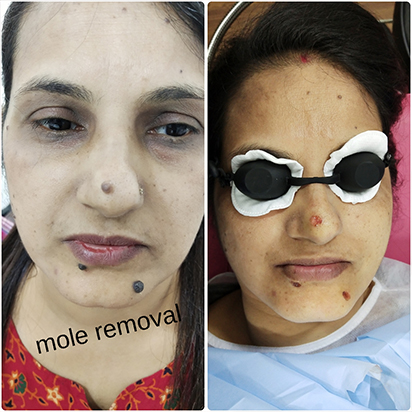 Everyone is familiar with the uneasiness caused due to pimples. Although it can occur at any age but are very common at puberty. Pimples are mostly affecting face, chest, back and shoulder and usually go away after a while but need experts advice if they last long. The cause of pimples is usually hormonal changes but there are possible causes such as dead cells, infection, testosterone sensitivity, dietary factors etc. If you are someone who wants their pimples go away, then you are in the right place!
We, at Dermatrix, provide you with a complete and promising
Pimples Treatment in Thane
for all types of pimples such as whiteheads, blackheads, papules, pustules, nodules, cysts etc. Our team of expert consultants and practitioners provide you result oriented health care products that contain active ingredients such as resorcinol, benzoyl peroxide, salicylic acid, sulfur, Retin-A, Azelaic acid etc. We also provide oral antibiotics, laser treatment and therapy, chemical peels and microdermabrasion after thoroughly examining the skin type and symptoms and treat the disorder.
If you have pimples and want them to go away with the help of most safe result oriented medical methodologies at really affordable prices, then visit us soon.